Posts from the 'Interview' Category
April 24th, 2017
Humanities Administrator
Wednesday, April 26
5-7:30 p.m.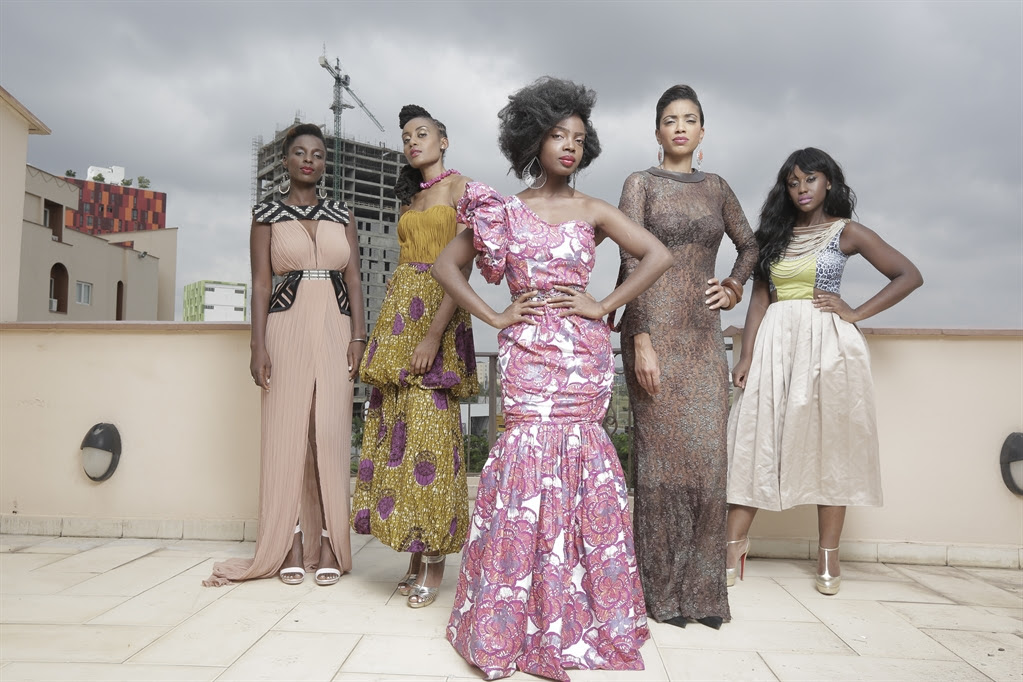 Nicole Amarteifio '04 is the creator and executive producer of the hit African television and web series "An African City." The show, which CNN and the BBC have called Africa's answer to "Sex and the City," follows the lives of five young African women who have recently resettled in Accra, Ghana (Amarteifio's hometown), after living abroad for most of their lives.
Following the screening of an episode of the program that takes on the tense and tender ties between Africans and African-Americans, Carina Ray, associate professor of African and Afro-American Studies, will interview Amarteifio.
Wasserman Cinematheque
Sachar International Center
Brandeis University
Program
5-6 p.m. – Welcome reception
6-7:30 p.m. – Screening and conversation
The event is free and open to the public.
August 26th, 2016
Humanities Administrator
Brandeis Assistant Professor of Philosophy Jennifer Marusic was recently interviewed by the American Philosophical Association. Click here for the full interview.
May 9th, 2014
Humanities Administrator
Ulka Anjaria is Assistant Professor of English at Brandeis University. She received her doctorate in literature from Stanford University. Her first book, Realism in the Twentieth-Century Indian Novel: Colonial Difference and Literary Form (2012), explored Indian fiction in the 20th century. She is currently working on a new book project exploring contemporary South Asian literature and popular culture. 
Division of the Humanities: Tell me a little bit about your latest project.
Ulka Anjaria: My latest project examines contemporary literature, primarily novels, in India. I am particularly interested in the relationship between literature and politics in contemporary India. For most of the 20th century if you were a writer you were also a political leftist. Whether you were a Gandhian, a Nehruvian or an all-out socialist, you tended to be on the political left.
Recently, disenchantment with the nationalist movement has changed the relationship between literature and politics. For the last several decades Indian novelists tended to refuse political engagement altogether. But today we are seeing an emergence of literary figures supporting more right wing politics. These authors tend to write popular books as opposed to 'high' literature. Authors like Chetan Bhagat have large readerships and appeal to many young Indians. I am interested in this emergent literature and how it both shapes and is shaped by new trends in Indian politics.
DH: What made you decide to pursue such a project?
UA: I was looking for a new direction, while building on my previous book – Realism in the Twentieth Century Indian Novel: Colonial Difference and Literary Form (2012) – which dealt with the relationship between literature and politics in early 20th century India. My fundamental interest was and continues to be in the relationship between text and the world. But for this project I wanted to do something more contemporary that spoke to ongoing literary trends and political developments.
DH: What has motivated this shift to a right wing literature? Is there an international element?
UA: Indian literature has had a broad international following since the late 20th century – really since the 1981 publication of Salman Rushdie's Midnight's Children. Writers such as Rushdie, Amitav Ghosh, Rohinton Mistry and others have lived outside India. What we have seen recently, however, is more English-language authors who are choosing to live in India. Because of the expansion of the English-language reading public in India over the last several decades, it is now entirely possible to write English novels solely for an Indian audience. So some of the cosmopolitan visions of authors such as Rushdie and Ghosh have been replaced with more local or national concerns. Someone like Chetan Bhagat is a hugely bestselling author in India, but is virtually unheard of abroad. So his sense of the role of literature in the world is very different from the earlier generation. His vision of politics is conditioned by local and national discourses of India's futurity – which in this current election, has led him to come out in support of the right-wing candidate. It's not right wing literature per se as much as it is a sort of new provincialism of the Indian novel – a trend I'm interested in knowing more about.
DH: Does language or area play a bigger role in shaping Indian fiction? Is Indian fiction popular in other parts of Asia like China and Japan, which are not English-speaking?
UA: In the 20th century, English was more important for connecting authors and audiences than geography. This is something that some Indian intellectuals tried to change; Bengali writer and Nobel laureate Rabindranath Tagore travelled to Japan in 1916, trying to formulate an alternative cosmopolitanism that was not reliant on Britain as the center of modernity. Several Bengali artists found influence from East Asian art in this period as well. Of course more recently, India and China fought a war with one another. But new global discourses of "emerging economies" have ended up linking India and China once again. Although today there is not much dialogue in literary spheres between the two countries, it is possible new links might be formed in the near future.
DH: Must be challenging to keep up with all the new literature?
UA: It is challenging. Between new novels and new films it's a struggle to keep up! But it's the consistent deluge of new material that makes the subject interesting. There's always something new to think about.
DH: Your research has earned you the prestigious Charles Ryskamp Research Fellowship. What does the honor mean to you?
UA: It's of course a great honor to be awarded the fellowship. But from a practical standpoint, the Fellowship will make it possible to spend a year in India researching this book. When looking at contemporary Indian literature it's essential to be in the country as often as possible, since there is such a vibrant public sphere in which writers, journalists, and intellectuals are constantly debating issues of politics and literature, the role of the writer/ artist, etc. I manage to go to India once a year, but there's nothing like an extended stay to be truly immersed in these conversations.
I am also hoping that spending additional time in India will give me the opportunity to research popular Hindi fiction, which is also growing, inspired by the success of writers such as Bhagat. These books will likely never be translated, but are necessary to understanding the growth of popular fiction. English is increasingly popular, but there are whole other sectors of the population who read in Hindi, so a study of only English-language literature has its limitations. Being in India will allow me to look at this literature and assess how and where it fits into my larger project.
DH: What is your favorite course to teach at Brandeis? Why?
UA: I teach a course on Hindi film that I love. It tends to be a large course and the students have a wide range of experience with Indian film. Some have never seen a Bollywood film before, while others consider themselves experts on the genre. Regardless of their preexisting knowledge of Indian film, students have a great time in the course and many of those with little prior knowledge become diehard Bollywood fans by the end of the course!
I also enjoy teaching my course on the novel in India. It's the main topic of my research and it's always great exposing students to a topic close to my heart.
DH: Do you have any ideas for courses you may want to offer in the future?
UA: I'm always thinking of new courses. One idea I have recently been thinking about is a course on globalization and new media in India and Pakistan. This course would be focused on post-2000 texts and would examine literature alongside blogs and other new media. My hope is to shed light on South Asia's vibrant public spheres. I think the vibrancy of Pakistani literary culture is particularly neglected, as it is overshadowed by all the bad news constantly coming from the country. The Lahore Literary Festival, for example, which just took place a few months back, is the kind of flourishing artistic scene that characterizes contemporary Pakistan. Unfortunately it gets little coverage in mainstream media.
DH: Are there any exceptional works of fiction you would recommend to someone interested in contemporary India, but without background in the subject?
UA:One book which has received a lot of attention in the United States is Aravind Adiga's The White Tiger. It's a witty, dark novel that touches on many of the dominant themes in contemporary Indian fiction.
I also always recommend Salman Rushdie's Midnight's Children, which is a classic of Indian fiction.
Those interested in what young Indians are reading today should check out Chetan Bhagat's One Night @ the Call Center, which takes place among a group of friends working at a call center outside of Delhi. A new writer of female-centered novels (sometimes called "chick lit") is Anuja Chauhan – again, very popular, bestselling novels about romance, family, and work, but she is unknown outside of India.
Thanks Professor Anjaria!
Interview conducted by Matthew Linton on May 2, 2014.